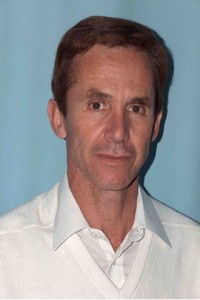 Prof. Dr. Jacobus Gideon Maree
Department of Educational Psychology
University of Pretoria
South Africa
Keynote Title: Using life design related intervention to improve the living conditions of people with poverty: Some basic principles to deal with disabling circumstances
Workshop: The art and science of writing scholarly articles: How to get published in high impact journals
Bio: Prof Maree is a Professor in the Department of Educational Psychology at the University of Pretoria. His main research interests are career construction counselling for life designing, emotional intelligence and social responsibility, and learning facilitation in mathematics. He links research results to appropriate career choices and to life designing.
Past editor of the South African Journal of Psychology, managing editor of Gifted Education International, co-editor of the SA Journal of Science and Technology and a member of several national and international bodies, including the National Career Development Association (USA), the Society for Vocational Psychology (SVP) (USA), the International Association of Applied Psychology (IAAP) (USA), the Psychology Association of South Africa (SA), the South African Academy of Sience and Arts (SA Acad), and the Association of Science of South Africa (ASSAf). He has been the author of more than 120 peer reviewed articles and 60 books or chapters in books since the beginning of 2002. In 2009, he was awarded the Stals Prize of the South African Academy of Science and Arts for exceptional research and contributions to psychology. Prof Maree has supervised 43 doctoral theses and master's dissertations since 2001.
He was awarded the Chancellor's Medal for Teaching and Learning from the University of Pretoria in 2010 and has been nominated successfully as an Exceptional Academic Achiever on three consecutive occasions. He has a B rating from the NRF.
A regular keynote speaker, he was invited to be one of the State-of-the-Science speakers at the International Congress of Applied Psychology, the flagship event on the international psychology calendar, which will be held in Paris, 8-13 July 2014. Topic: Connecting life-themes to construct self-portraits.
---
Mrs Angela Sauciuc
Keynote Title: Key issues in Bilingual Education.
Bio: Currently a researcher and administrator in Teacher and Bilingual Education. She is a well-known researcher in Bilingual Education with expertise in Bilingual Teaching Assistants. Head of Admissions at Instituto Franklin-UAH. Professor at Instituto Franklin-UAH. Bachelor's Degree in Communication Science by the University of Bucharest. Specializing in Waldorf Education.
---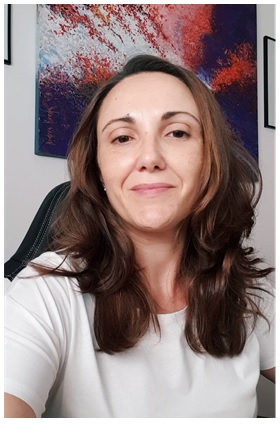 Phd. María del Carmen Pérez-Fuentes
Professor. University of Almería
Keynote Title: "Peer violence and alcohol and tobacco use in adolescent: Augmented Reality Program for detection and intervention based on Emotional Intelligence."
Bio. Director of Group SEJ-581 Research in the Area of Education and Health at the University of Almeria. She has been Director of the Quality Unit, of the Secretariat of the University for Older Students and Executive Secretary of the Department of Psychology. Currently, she is director of the Master's Degree in intervention in school coexistence. Her main lines of research are violence and convivence scholar, drug, aging and dementia, caregivers, burnout, resources for caring for dependency, cognitive stimulation and emotional intelligence. Director of the European Journal of Research in Health, Psychology and Education as well as member of the editorial boards of several publications. Author of numerous scientific publications and Senior Researcher in several R&D&I projects http://prodice.es/ & http://sej473.com/drogas2015/. Organizer and president of many health congress.
---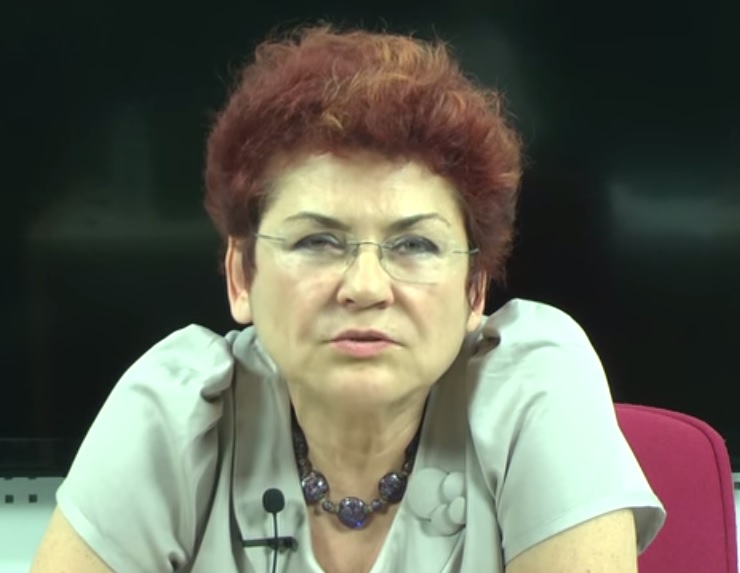 Prof. Dr. Tulay Bozkurt
Istanbul Kultur University
Keynote title: Will be Announced…
Bio: Aysun Tülay Bozkurt is a graduate of Hacettepe University from Pychology Department followed by an MA degree in clinical/counseling Psychology in SanDiego USIU; and PhD degree in Social Work at Hacettepe University. On her career pursuit she specialized on Organizational Psychology and worked at Marmara Üniversity as a leading instructer of the graduate program of Organizational Psychology. She is the founding chairman of Psychology Department of Kültür University which she worked between 2007 and 2018. Presently she works at Ayvansaray University as again the founding chairman of Psychology Department.
Leadership, Learning Organizations, Organizational and National Cultures and Women Studies are among her academic interests on which she's had several opportunities to give lectures and conducted studies, at host universities. Recently she has a genuine interest on positive psychology, happiness and wellbeing and teaches positive psychology at different universities as well as other courses both in Turkey and abroad. Along with her academic duties she works as a freelance consultant in the field of educational and organizational psychology.
She is the author of 8  books/book chapters and around 50 articles some of which were presented in national and international conferences.