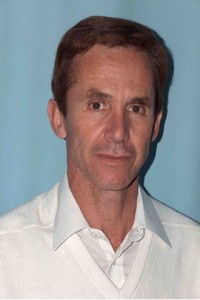 Prof. Dr. Jacobus Gideon Maree
Department of Educational Psychology
University of Pretoria
South Africa
Keynote Title: "Ugly duckling or beautiful swan? Reflections on a classic framework for 'change' counselling"
Abstract: This paper discusses far-reaching work-related changes that have taken place globally over the past few decades and explains how these changes have influenced the world of the work and workers. It highlights the situation of people living in developing countries in particular, including how (career) counseling theory and intervention are still predominantly characterized by a predominantly "positivist" (quantitative, 'test-and-tell') approach. This approach is largely based on Western principles that do not cater adequately for the unique needs and nature of the various other cultures. Narrative, storied or qualitative (or integrated, qualitative+quantitative) approaches and interventions that aim to promote narrative identity, narratability, autobiographicity, and a narrative identity (advocated by e.g. Hartung, McAdams and Savickas) that "integrates the reconstructed past, experienced present, and imagined future" are often still regarded as the classic homely bird born in a barnyard (Hans Anderson's 'Ugly Duckling) in (career counselling) and are rarely applied. While novel, 'change' counselling approaches (life design counseling for career construction in particular) have to a large extent been accepted and followed in North America and Western Europe, they are to a large extent unknown elsewhere in the world.
A counselling for change model for developing country contexts that offers hope is proposed. I then discuss the theoretical and conceptual framework for life design counseling and its potential for promoting 'change counselling', advancing career adaptability and resilience, employability, and accessing sustainable, decent work. I discuss two research projects (work-in-progress) and examine how career choice making, career adaptability, (career) resilience, and a sense of self-improvement and (narrative) identity (formation) can be promoted and used to help people become employable and gain access to decent work. The paper concludes that exhibiting 'change' orientation, innovativeness and the ability to generate ideas continually, reinvent "outdated" ideas, and deal with "stuckness" represent the Beautiful Swan that can help people overcome obstacles in their career-lives. Ultimately, this approach advances Goal 8 of the UN Agenda, namely "Promote sustained, inclusive, and sustainable economic growth, full and productive employment and decent work for all."
Workshop: "Getting published in high impact scholarly journals: Why and how?"
Abstract: Aim of the workshop: The aim of this workshop is to assist participants on their exciting journey towards get published in high impact scholarly journals. Participants attending this workshop should ask themselves why they wish to publish (e.g. recognition, pushing the boundaries of knowledge, testing the water or challenging certain conventions). They will be guided briefly through the steps in preparing manuscripts for submission, including the basic steps in writing scholarly articles, establishing a group of critical readers, testing drafts in other forums (for example, conferences and seminars), submitting manuscripts to language editors, studying and adhering to journals' author guidelines, contacting the editor, and responding to reviewer feedback.
Expected outcomes: By the end of the workshop, participants should be able to
clarify their own reasons for engaging in academic writing and publication,
recognise and resolve issues that influence their scholarly writing negatively,
advance their article writing skills,
grasp the ethics in article writing,
understand how to deal with feedback (and why manuscripts get rejected), and
publish at least one article in a high impact journal within 12 months of the workshop.
The presenter will address some common queries, mistakes and anxieties that plague authors (early career professionals in particular), and provide a forum for participants to seek advice, either in general terms, or on their specific works and intended publications. It is envisaged that this will be an interactive process filled with hands-on writing experiences and lively discussion of the challenges in scholarly writing.

Bio: Prof. Kobus Maree (DEd (Career Counselling); PhD (Learning Facilitation in Mathematics); DPhil (Psychology)) is a full Professor in the Department of Educational Psychology at the University of Pretoria. His main research interests are career construction (counselling), life design (counselling), emotional-social intelligence and social responsibility, and learning facilitation in mathematics. He links research results to appropriate career choices and to life designing.
Past editor of the South African Journal of Psychology, managing editor of Gifted Education International, regional editor for Southern Africa: Early Child Development and Care, and a member of several national and international bodies, including the Society for Vocational Psychology (SVP) (USA), the International Association of Applied Psychology (IAAP) (USA), the Psychology Association of South Africa (SA), and the Association of Science of South Africa (ASSAf). In 2009, he was awarded the Stals Prize of the South African Academy of Science and Arts for exceptional research and contributions to Psychology. In June 2014, he was awarded the Stals prize for exceptional research and contributions to Education, and he received the Psychological Society of South Africa's (PsySSA) Award for Excellence in Science during the 20th South African Psychology Congress in September 2014. Prof. Maree was awarded Honorary Membership of the Golden Key International Honour Society for exceptional academic achievements, leadership skills and community involvement in October 2014. He was awarded the Chancellor's Medal for Teaching and Learning from the University of Pretoria in 2010 and has been nominated successfully as an Exceptional Academic Achiever on four consecutive occasions (2003-2016). He has a B1 rating from the National Research Foundation (the highest rating in the history of the faculty).
Prof. Maree has authored or co­authored 100+ peer­reviewed articles and 55 books/ book chapters on career counselling, research and related topics since 2009. In the same period, he supervised 30 doctoral theses and Master's dissertations and read keynote papers at 20+ international and at 20+ national conferences (e.g. Australia, Croatia, Egypt, France, Hungary, India, Italy, Mauritius, Poland, South Africa, Turkey, and the USA; e.g. one of the State-of-the-Science speakers (Division 16: Counselling Psychology) at the International Congress of Applied Psychology, the flagship event on the international psychology calendar, held in Paris in July, 2014. Topic: Connecting life-themes to construct self-portraits. He has also presented numerous invited workshops at conferences across the world on a) integrating qualitative and quantitative approaches in career counselling, and b) the art and science of writing scholarly articles. Over the past seven years, he has spent a lot of time abroad. For instance, he accepted invitations to spend time as a visiting professor at various universities where he presented workshops on e.g. contemporary developments in career counselling, article writing, and research methodology. Prof. Maree was awarded a fellowship of the IAAP at the ICAP Conference in Paris in July, 2014.
---

Prof. Dr. E. Didem Evci Kiraz
Adnan Menderes University
Faculty of Medicine, Department of Public Healthy
Keynote Title: "Environment and Health"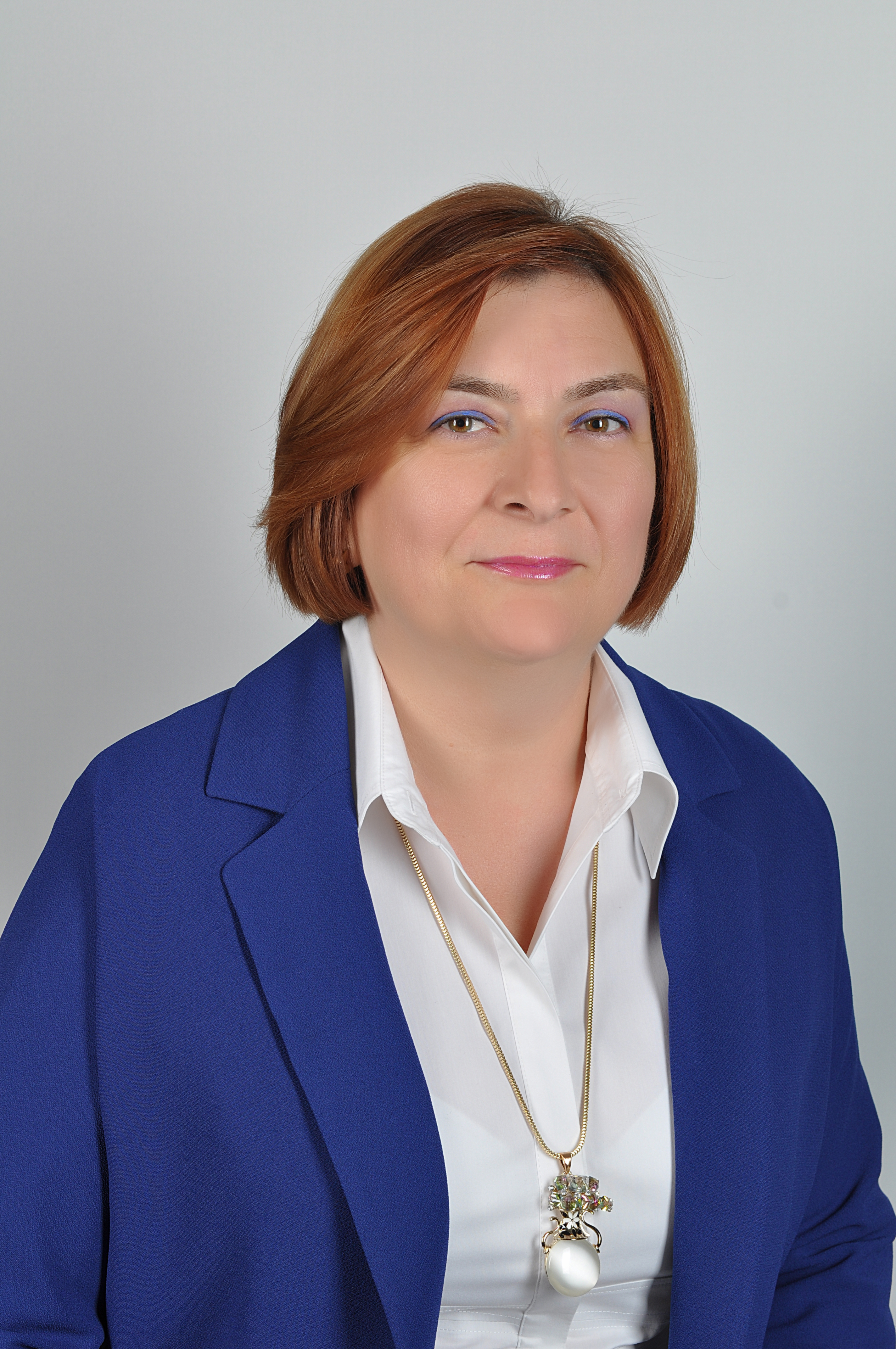 Abstract: Everything except the genetic is accepted as environment today. Human built structures are added to natural processes such as ecology and biodiversity. Human leaves an ecological footprint at every point of human touch. The world is sphere and distance between these prints is decreasing. Water, air, soil and food are the basic necessities for people. Reduction, contamination and destruction of these disrupt the natural food chain. Humans, animals and plants lose their health.
Health is a state of complete physical, mental and social well-being. If one of the social determinants of health is missing, it cannot be mentioned as a complete goodness. There is a need for healthy settings and healthy environments for physical-mental-social well-being. World Health Organization (WHO) has identified the environmental burden of disease. This brings the burden of environmental risks to the health system.
There is no single explanation for the interaction of diseases and factors in relation of environment and health. Environment can be the cause of illness, increase the illness and prepare the ground for disease. Environmental risk factors can interact with each other and increase the effectiveness of each other. To explain the relationship between environment and health examination of acute and chronic health problems is necessary. The most appropriate examination methodology can be determined by environment epidemiology. By International Agency for Research on Cancer (IARC) environmental factors increasing risk of cancers are determined as chemical-physical -biological agents, complex mixtures, occupational exposures and lifestyle factors. IARC states 'Since 1971, more than 900 agents have been evaluated, of which more than 400 have been identified as carcinogenic, probably carcinogenic, or possibly carcinogenic to humans. '
The concepts of environmental health, environmental medicine, city/urban/rural health and environmental anamnesis are also necessary to know the relationship between environment and health. Interdisciplinary and inter-sectorial cooperation is required. Integrated policy approaches are needed.
Bio: Prof. Dr. Emine Didem Evci Kiraz was graduated from Medical Faculty of Ege University, 1989. She completed her M.Sc. on Public Health, Health Science Institute of Gazi University, 1997 and Ph.D.  on Public Health, Health Science Institute of Hacettepe University, 2003. Between 1990-2004, she has worked in the Ministry of Health following levels:
1990-1993: Çankırı-Çerkeş Health Center, Practitioner
1994-1996: Ankara-Gölbaşı Health Center, Practitioner
1996-1999: Ministry of Health, Directorate of External Relations, International Agencies Relations Officer
1999-March 2003: Ministry of Health, General Directorate of Primary Care, Environmental Health Department, Tourism and Health Section Chief
March-April 2003: Ministry of Health, General Directorate of Primary Care, Food Safety Department, Community Nutrition Section Chief April 2003-September 2004: Ministry of Health, General Directorate of Primary Care, Project Coordinator
Prof.Dr.Evci Kiraz, in 2004, passed to academic life and now, she is Prof.Dr. in Department of Public Health, Medical Faculty of Adnan Menderes University. In addition that, she was appointed as founding Dean of Faculty of Nursing, on 3 Agust 2016. She has established three Training and Research Center in the University: Urban Health; Roma People; Innovation.
Prof.Dr.Evci Kiraz has published several scientific publications. Her main area is environmental health. She has brought new concept in Turkish scientific area, Urban Health, as part of WHO Healthy Cities Project. She is member of Advisory Board of Turkish Healthy Cities Association. She is also interested in tourism and health, health impact assessment, elderly health, health promotion, social determinants of health, risk assessment.
---
Prof. Dr. Adem Karahoca
Bahcesehir University
Keynote Title: "Industry 4.0 and Big Data"
Abstract: Human, devices, infrastructures and sensors communicate, transfer data and generate data. This cycle accumulate volumes of data called as Big Data. New IT enhances the fourth industrial revolution. In Industry 4.0, data generated by several sources like machine controllers, sensors, manufacturing systems. To support the data needs in these Factories of the Future, a Big Data Analytics architecture have to be constructed. Future factories will be  based on volume, variety and velocity of data, to create sustainable innovation in the Future. This presentation addresses key challenges, proposing and implementing a Big Data Analytics architecture. In this work, all the data lifecycle, from collection to analysis, is handled, taking into consideration the different data processing speeds that can exist in the real environment of a factory (batch or stream).
Biography: He is a software engineer and holds a PhD degree in Software Engineering.  He is giving lectures in management of information systems, IT management services, data mining and software engineering. He has interested in human computer interaction, web based education systems, data mining, business intelligence, big data, big data in bioinformatics and management information systems. He has published articles, books and book chapters at the prestigious journals about use and data mining applications of business information systems in health, tourism, and education. He has edited and coedited books in data mining, mobile computing, data mining applications in engineering and medicine. He is coordinator in medical informatics in BAU Health and Sciences Institute. He is an academic member at the Academic World Education and Research Center. He is the founder rector of Bahçeşehir Cypurs University in Lefkoşa at Cyprus.
---
Prof. Dr. Afsun Ezel Esatoğlu
Ankara University, Health Sciences Faculty
Ankara, Turkey
Keynote Title: "Human Resources Status, Challenges and Solutions"
Bio: Will be Announce…