Prof. Dr. Tulay Bozkurt
Istanbul Kultur University, Turkey
Web Site: http://www.iku.edu.tr/ENG/25/226/428/4/personeldetay.html
Keynote Title: "Positive Organizational behavior: Theory and implications"
---
Jongho Shin, Ph.D.
Executive Editor, Asia Pacific Education Review
Professor, Educational Psychology Programs
Department of Education, Seoul National University
Keynote Title: Social purpose development of the academically gifted and its effects on psychological well-being
---
Prof. Dr. Servet Bayram
Vice Rector, Yeditepe University – İstanbul

Keynote Title: Computational Social Sciences and Digital Humanities: The Impact of Social Media and Eye-Tracking Tools on Etnographic Research in Psychology.
Bio: Prof. Dr. Servet Bayram graduated with a Bachelor degree from Department of Psychology at the Istanbul University in 1985. After receiving the Certificate of Teaching and the title of Psychologist, he worked as a Consultant/Educational Psychologist at the Bogazici University in Istanbul between 1988-1992. When he completed his Masters degree in Guidance & Counseling at the Bogazici University, he went to the United States for doctoral studies. He completed his doctoral studies in "Learning and Teaching Technologies" and received a Doctorate degree from the University of Pittsburgh, Pennsylvania in 1995.
Then, as a Post Doctoral Fellow, he went to Bloomington in Indiana. At the Indiana University he studied on the Electronic Performance Support and Information Systems in 1996. Between 1997-1998, he served as a Second Lieutenant & Psychologist at the Air Force Academy in Istanbul. Then as an Asistant Professor, he started to manage curriculum of the Department, Computer Education and Instructional Technology, at the Marmara University. He was promoted to Associate Professorship on Computer Education & Instructional Technologies in 2000. Then, he became a full professor in the sama area at the Marmara University. He had conducted his studies as a Chairman of the Department between 2000 and 2015.
In 2015, as a Chairman he was transferred to the same department of the Yeditepe University in Istanbul. Then he was promoted to Vice Rectorate of the Yeditepe University too.
Social Media, Human-Computer Interaction, Educational Softwares, School Achievement and Motivation, Psychology of Learning, Neuroscience, Psychological Testing, Educational Optimization and Assessment are among his research- study interest.
---
Prof. Dr. Andreea Iluzia Iacob, PhD
Bucharest Academy of Economic Studies
Bucharest, Romania

Keynote Title: Will be Announced
Bio: Andreea Iluzia IACOB is Professor of Econometrics and Statistics at Bucharest Academy of Economic Studies within the Statistics and Econometrics Department and associated scientific researcher at the Institute for Economic Forecasting within the Romanian Academy.
She holds a Master Diploma in "Quantitative Economics" from 1995 and a PhD Diploma in "Cybernetics and Economic Statistics" from 2003 at the Bucharest Academy of Ecomonic Studies and has a remarkable didactic and research activity since 1995 when she joined the staff of Bucharest Academy of Economic Studies.
She is the author and coauthor of more than 10 books and of an impressive number of articles published in famous national and international journals and revues and of more than 70 research papers presented and published in the volumes of national and international conferences, both in Romania, and abroad (France, UK,Turkey, Egypt, Morocco, Hungary, Russia etc.). She has developed abroad teaching activity as Invited Professor at the University of Alcala de Henares (Madrid), Spain and at the Paris – Dauphine IX University, France and made various research stages at Paris – Dauphine IX University, France. Her research interests include econometrics, statistics and economic statistics, macroeconomics, macroeconometrics etc. She is Member of the Romanian Statistics Society, of the Romanian Regional Science Association, of the European Regional Science Association and of the Advisory Board of the Academic World Education and Research Center (AWER-Center). She is Chief-Editor of the online journal Global Journal of Business, Economics and Management, member of the Editorial Board of the Scientific Annals of the "Alexandru Ioan Cuza" University of Iasi – Economic Sciences Section and also of the Computational Methods in Social Sciences CMSS Journal.
---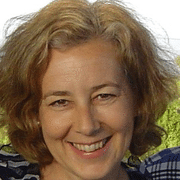 Ursula Oberst, Ph.D., Associate Professor
Universitat Ramon Llull
c/Císter, 34 | 08022 Barcelona
ursulao@blanquerna.url.edu
Keynote Title: "Emerging technologies and the iron logic of communal life: a social psychology standpoint"
---
Prof. Dr. Huseyin Uzunboylu
Dean, Faculty of Education
Chairman, Department of Educational Sciences
Near East University, Nicosia
CYPRUS
Keynote Title: "Role of Scientific Research for Sustainable Development: Perspectives of Sociology, Politics and Economics"
---
Nilgün Sarp, Ph.D.
Professor
Üsküdar University, Turkey
Editor-in Chief, International Journal of Emerging Trends in Health Sciences