Dr. Nayan KANWAL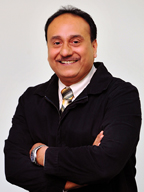 Universiti Putra Malaysia (UPM)
Keynote Title: Will be Announce…
Bio: Nayan Kanwal was born in India in 1958. He accompanied his parents to East Africa in 1969 where his father worked for United Nations as a Chief Technical Adviser. Nayan completed his primary education in Kenya, East Africa and returned to Delhi Public School (one of the country's prominent schools) New Delhi, India to continue his secondary education.
He obtained his Bachelor's degree in Agriculture in 1982 from the University of Papua New Guinea/ Queensland University, Australia, and Masters of Agriculture in 1985 also from the same university. He then continued to work at the university as a research associate for a year after which he left to go freelance in 1987.
In 1988, he went to Singapore to undertake studies in Information Technology (Computer Science) at the Stamford College affiliated to NCC, UK and obtained his NCC diploma in Computer studies in 1990. Whilst in Singapore, he was offered to work as an Editor with a prominent publishing house from 1990 for five years, where he was responsible for publication of various books, scientific journals and newsletters including the weekly bulletin of Rotary International, Singapore. In 1995, he was invited to become the publishing Director of a well-known British publishing house, Ashton-Brooke (Asia) Publishing (a private limited company set up with the support of Economic Development Board, Singapore) where he was in-charge of the editorial development of the company.
Nayan's push for higher education brought him to Malaysia in 1997 to pursue his doctorate in the field of urban landscaping at Universiti Putra Malaysia (UPM). In 2001, he was awarded a scholarship by the French government to undertake a professional scientific training in Simulation and Visualisation of Landscapes in France. He obtained his Ph.D in 2005.
Alongside this he has been working as a Research & Development Officer for almost 7 years before being offered to succeed as a Managing Editor with the Research Management Centre at UPM. In recognition of his distinctive services, Nayan was honoured with an Award of Distinction — Staff Excellence Award by RMC, Universiti Putra Malaysia, for 10 consecutive years; 2003, 2004, 2005 & from 2007 to 1014. He was elected committee member for the Harnessing Research for Industry Advantage exhibition held at UPM in 1997. Nayan is the Co-Editor of the University's 1st Directory of Products, Services and Expertise published by the University in 1997, and Editor-in-Chief of the second revised edition of UPM Research Directory that is published in 2005 in two parts. He has also been the Project Editor for several consecutive University Putra Malaysia's Research Reports from 1996 to 2006. He is the Founder and the Managing Editor of Universiti Putra Malaysia's first and only R&D Digest, Synthesis. In addition, he is the Editor-in-Chief of several books on research at UPM.
In recognition of his distinctive services and exemplary work at UPM, Dr Nayan was led to his current position as the Chief Executive Editor, Pertanika Journals, Universiti Putra Malaysia with effect from 1 January 2007.
During his academic and professional career, he has published several articles in various publications and chapters in books. In addition, he is the author and co-author of several books in the field of research and development. Although he has an Agricultural background, he has been engaged in a very wide range of subject matter from management and administration of research to Information technology. He has to his advantage almost 30 years professional experience primarily in Communications, Media, Print Design with a strong Publishing background, and extensive experience in R&D Management and Administration.
Nayan has widely travelled around the world and had a privilege to travel to more than 35 countries around the globe. He is a Fellow of the Royal Society of Arts (FRSA), United Kingdom, a Life Member of the British Institute of Management (BIM), United Kingdom, an Associate Member of Marketing Institute of Singapore (AMIS), and an Associate Member of Australian Institute of Agricultural Science and Technology (AIAST).
---
Dr. Arkadiusz Modrzejewski
Professor of University of Gdansk
Department of Political Science Poland
Editor-in-Chief: European Journal of Transformation Studies
Keynote Title: "Importance of Normative Approach in the Contemporary Political Science and Its Implication for Empirical Researches".
---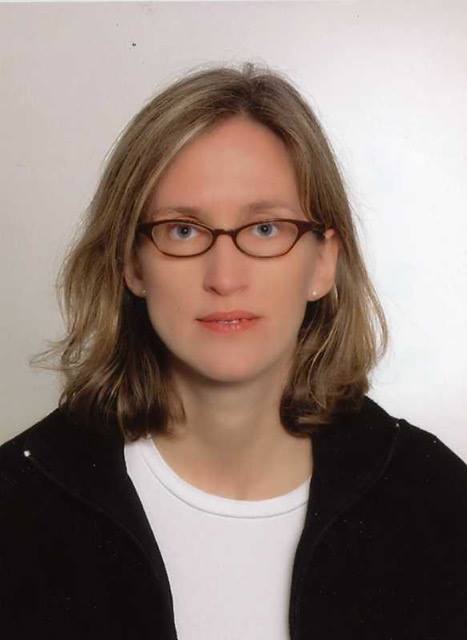 Assoc. Prof. Dr. Bettina Fach Salihoglu
Bio: Assoc. Prof. Dr. Bettina Fach Salihoglu was born in Germany where she received her education and diploma in Environmental Engineering from Fachhochschule Wilhelmshaven. She then continued her education in the US, where she received her PhD degree in Physical Oceanography from Old Dominion University in Norfolk, Virginia in 2003. She then continued working at Woods Hole Oceanography Institution in the US and later the Alfred-Wegener-Institute for Polar and Marine Research in Germany, where she furthered her research on the Southern Ocean ecosystem. She has been a faculty member at the METU Institute of Marine Sciences since 2009.
Her research interests cover a variety of topics, which range from biological-physical interactions in the ocean on regional to basin scales and mathematical modeling of marine ecosystems. Her main focus is using different coupled biological-physical models in combination with observations as an approach to predict the circulation of different ocean basins (from Antarctica to the Mediterranean and Black Seas) and how this contributes to organism distribution in the marine environment. She investigates the influence of environmental conditions and environmental changes in connection with climate variability on circulation dynamics and organism population dynamics in an effort to complement future needs of fisheries management tools. In addition, she is interested in modeling wave energy in connection with its potential to harness sea wave energy as renewable energy. The ocean environment has a vast potential for renewable energies that still need to be addressed.